Logistics and Forwarding
It delivers raw materials, semi-finished products and finished products within and outside the borders of Turkey on a complete or partial basis at the desired time, undamaged and at the most affordable cost to the customer's designated place.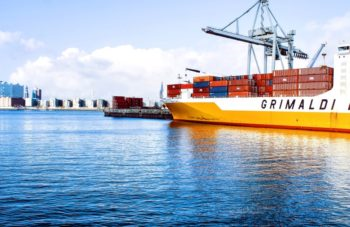 Road Freight Forwarding
With its international transportation service, it provides door-to-door international land transportation service as complete and groupage (partial).

In addition to our import & export international road transport services, we also use our company's warehouses and warehouses to carry out transit road transport of materials arriving in Turkey and sent to foreign countries via Turkey with different modes of transportation.

According to the needs of our customers, we can offer vehicles of different types and features, such as vehicles with refrigerated, flammable and combustible loads with documents and features.
Complete truck transport,
Partial Transportation with hanger,
Textile transportation,
Frigo Transports,
Out of gauge goods and Project transportation
Airline Forwarding
Our company provides fast and reliable air transportation service to its customers with its international transportation unit. We offer door-to-door airline service by organizing domestic transports from departure and arrival points to airports.
Airport to Airport delivery,
Door to door delivery,
Delivery to the door, including customs clearance,
Air-Land-Sea combined transportation.
Sea Freight Forwarding
As our company, we offer reliable, regular and fast full container and partial sea transportation services. In line with the needs of our customers, we offer all sea and other transportation services such as door-to-door container, partial service, open-bulk cargo, project transportation, ship charter.

Container inland transports between the port and the factory are carried out with the vehicles of our company.
Import / Export container transportation
Door to Door Service
Complete Container (FCL)
Partial Container (LCL))
Bulk Cargo and Chartering
Project Sea Freight
Transit Shipments
Different types of special container options
Railway Forwarding
Based on its environmentally sensitive corporate identity, our company can offer railway transportation services to its customers with a price advantage.

In this way, we can deliver our customers' loads to their destinations without being affected by seasonal fluctuations and weather conditions. We can also offer alternative multimodal solutions by supporting rail transport by land and sea.

For your import and export shipments to Europe, Balkan, CIS, Central Asia and Middle East countries; We provide transit railway conventional wagon, container, partial and project transportation services.

We provide door-to-door multimodal rail service between Turkey and Europe using 45' Container equipment.


Customs clearance, insurance services, fast and reliable operation and information flow.